The Dark Carnival Cover Reveal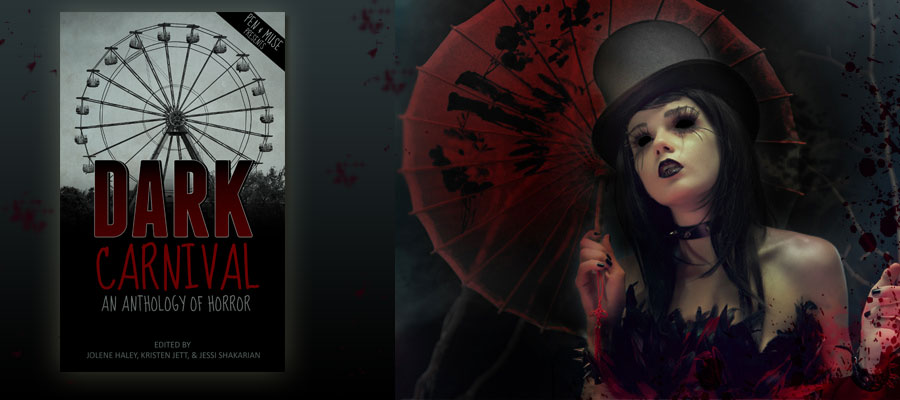 If you're not a regular reader of Pen and Muse, you should be! Not only do they provide wonderful advice for writers, they've also hosted several writer and illustrator showcases in the past year. Now, their first showcase is being released as an anthology and today we finally get to see the cover!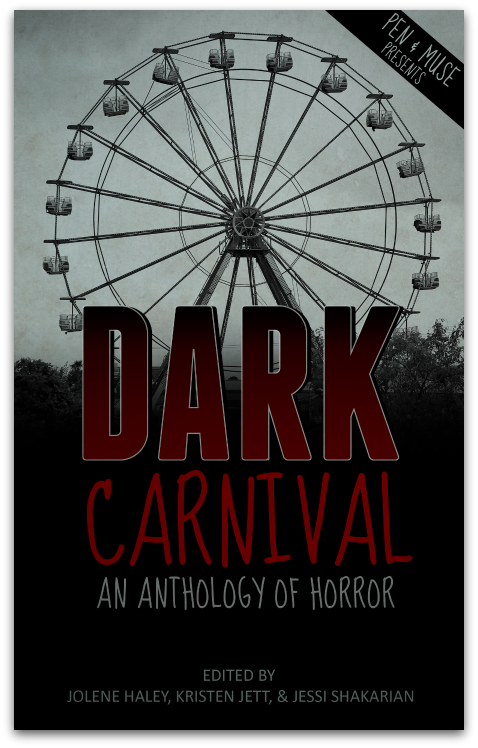 Blurb: In this anthology, several authors and illustrators explore the dark and hidden dangers that lie within a carnival that has come to town. But it is no ordinary carnival. It's The Dark Carnival.
And when The Dark Carnival comes to town, there's no promise that anyone can leave…alive.
Edited by: Jolene Haley, Kristen Jett, and Jessi Shakarian
Contributors include: Kat Daemon, Kristen Strassel, Julie Hutchings, C. Elizabeth Vescio, Mark Matthews, Brian W. Taylor, Kim Culpepper, Eli Constant, Mari Wells, J. Elizabeth Hill, Nicole R. Taylor, Ashly Nagrant, Kristin Hanson, Calyn Morgan, Tawney Bland, Roselle Kaes, Ken Mooney, Emily McKeon, Bobby Salomons, Ezekiel Conrad, Sheila Hall, Michelle Davis, Lucas Hargis, Vanessa Henderson, Ryan Bartlett, Debra Kristi, Jessi Esparza, T.A. Brock, Ruth Shedwick, Brian LeTendre, Amy Trueblood, Gregory Carrico, Jamie Corrigan, Kate Michael, Tyle Anne Snell, Alicia Audrey, Meghan Schuler, Jamie Adams, Wulf Francu Godgluck, J.C. Michael, Suzy G., Kristin Rivers, and Claire C. Riley.
*Final lineup subject to change
*************
Add it to Goodreads here: https://www.goodreads.com/book/show/20495362-the-dark-carnival
Don't forget to visit Pen and Muse for more info on the book.