Author Interview: Dax Varley on SEVERED
Once again, I'm turning over the blog to an interview with a YA author. Dax Varley has written several supernatural YA novels. Today we're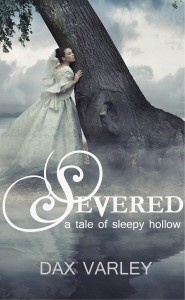 looking at Dax's recently released SEVERED, a novel inspired by "The Legend of Sleepy Hollow." Dax tells her own version of the story from Katrina Van Tassel's point of view. Halloween may be over, but with nights growing longer, it's still a wonderful time to read a great ghost story. And, trust me, you better not read this book when you are alone in the house!

SEVERED is available in ebook and paperback at Amazon.
…and interview begins now!
1. What was the most challenging aspect of writing SEVERED? What was the most fun?
Writing to the time. I didn't realize how much of our present day language came after 1800. The Etymology Dictionary became my best friend. Though I slipped in one word that didn't come about until the 1820s. But, hey, who's gonna know?
2. Writing horror can be tough. A lot of writers struggle to make scenes truly frightening. Any tips for ratcheting up the fear?
It's amazing how writing horror is similar to writing humor. They both depend greatly on the element of surprise. And the masters of horror will tell you, it's what you don't see that scares you. Anticipation can be more frightening than the outcome. With Severed, I tried to bring a lot of the scary without the gore. Of course the Headless Horseman was on the loose. There had to be some gory.
3. Why choose to write a retelling? Was there anything easier about writing a retelling than another type of story? Are there aspects of writing a retelling that are more challenging?
I've always loved The Legend of Sleepy Hollow and wanted to experience it from Katrina Van Tassel's point of view. However, once I started writing, it swayed far from the original. The characters are the same, but the plot was my own.
4. With the recent Sleepy Hollow T.V. show and less recent Tim Burton movie, there are quite a few Sleepy Hollow retellings and spin-offs out there. Any favorites–aside from your own of course? Any least favorites?
I love, love LOVE the TV show! I was writing Severed when I first heard the plot. I did a classic eyeroll. Ichabod time travels to the future? Really? A wild premise that worked. And it doesn't hurt that Ichabod is smoking hot.
I can't think of a least favorite. I've seen and read just about every adaptation. I've enjoyed them all.
5. What draws you to write YA?
I like the teen perspective. The majority of teens are blank slates with their futures in front of them. They are shaped by environment more than experience. Their point of views aren't tainted by ex-husbands, child-rearing, or job stress. Instead, their problems stem from boyfriends, peer pressure, and exams. We've all be there. Plus, I've always enjoyed pop culture and younger movies and TV shows. It's in my DNA.
6. Do you have any advice for unpublished writers?
I can't stress enough the importance of finding a good writers group – even if they don't write in the same genre as you. Their insight and nitpicking can be more valuable than writing classes. And remember to read, read, read. Grab a highlighter and dissect your favorite books. Note the first sentences (hook), which verbs the authors use, and how they handle dialogue. It's amazing what you can take away from that.
Thanks so much to Dax for coming on the blog today and sharing her story and her advice!
Bio: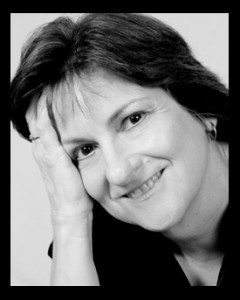 When Dax Varley isn't reading, she's slinging words onto a page. She lives in Richmond, Texas with her husband and a half-dozen imaginary friends. Real or imaginary, you can find her at the following locations: www.daxvarley.com Twitter: @daxvarley Facebook: www.facebook.com/DaxVarley
Be sure to check out Dax's other works: SPELLBOUND AND DETERMINED (available from Barnes and Noble, Smashwords, and Amazon) and LOST GIRL (available from Amazon).