Author Interview: Brenda Maxfield on SEEKING CHRISTMAS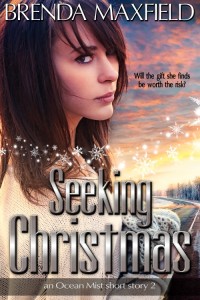 Happy Almost Thanksgiving, everybody! Today, I've got Brenda Maxfield on the blog. Her short story, SEEKING CHRISTMAS, is available as an ebook now, just about the time we all get in the mood for a holiday story. Brenda has agreed to an interview about this title and writing in general. So here's a quick blurb about the story, then we'll let this talented YA author take it away.
Blurb for Seeking Christmas (an Ocean Mist short story Two):
The Christmas season has eighteen-year-old Courtney crossing the state line with her little brother Dennis to rendezvous with the man who deserted them years ago. Courtney remembers him only as the tall man who ran away. Dennis doesn't remember him at all.
Courtney is furious, but Denny is curious. Will their meeting result in a happy Christmas memory or another miserable disappointment?
Seeking Christmas Purchase Links:
Amazon:  http://tinyurl.com/ky7oxzu
Barnes and Noble: http://tinyurl.com/jvktfxz
Smashwords: https://www.smashwords.com/books/view/373439
Ocean Mist Books:  http://brendamaxfield.com/ocean-mist-series.html
…aand interview begins!
1. Can you describe your process for SEEKING CHRISTMAS? What was different from planning and creating a novel? What stayed the same?
I love writing full-length novels. I love the freedom and time afforded to really dig into a character's life. When I first thought about writing short stories, something within me balked. I didn't think I'd like it. I was wrong! I found out short stories can be great fun. Granted, your story line has to be more singular in focus and you must get to the heart of the matter sooner, but there's still the joy of the story.
2. What's your favorite aspect of Courtney's character? What do you feel is her worst trait?
I love Courtney's tough spirit. She never gives up. All through her teen years, she's had to run the household. Without her, the family would fall apart. She never had the chance to just be a kid. She hates that, but she does what she has to do.
I think Courtney's worst trait is she expects too much from herself. She's too self-critical. And she doesn't say "no"; she wants to fix everything. (Hmmm, many of us can probably relate to that!)
3. It's not easy to create vivid memorable characters in so few pages, but this story's characters stayed with me for days after putting the it down. Can you comment on your character development process/theories of character development?
Oh, Connie! That's so kind of you. (You've totally made my day!) In developing characters, I usually start with the basics — what do they look like, what does their typical day look like, what classes do they take in high school, who are their friends, etc. Those things are pretty cut and dry. And I write it all down. I always think I'll never forget a thing, but I do! Sometimes I even forget the color of their eyes. Ha!
Next comes the fun part. I pretend I'm the character and write a journal entries. I'm always surprised at what comes out — things I never even imagined. Another fun thing I do is interview the character. (I play both the interviewer and the interviewee!) Again, the things revealed surprise me and often give me juicy plot twists.
Of course not all of this information is put into the story. But knowing it helps give the character more depth and reality.
4. There's a lot of great reasons to write YA. What's yours?
I think my reason is simply that I love teenagers. I teach high school, so I'm with them all day. They constantly entertain, surprise, and teach me. There is never a dull moment. I'm privileged in that they confide in me, so I am able to understand their thinking and reasoning.
On occasion, I've dabbled with some older character stories, which I like, too. But at this point, my heart automatically gravitates to teen characters.
5. I notice that your other books and stories all have an element of romance, but SEEKING CHRISTMAS doesn't. What sparked the change?
I couldn't get the thought of Courtney facing her dad out of my mind. At first, I played around with how I might sneak in some romance, but it simply wouldn't fit. I realized that romance would muddy the story.
But you're right, all my other stories do have romance in some way. It is such an integral and important part of a teen's life, it's hard not to include it! (Plus my teen readers would shoot me if I left out romance too often!)
6. Do you have any advice for unpublished writers?
Nothing original here: 1. Put butt in chair.  2.  Write.  J   Get words on paper every day!  If you don't have much time, set a small goal, maybe 200 words a day. If you have more time, make the goal larger. You'll be surprised at how quickly the words add up.
Also, get involved in writer groups. I will forever be grateful for my writer friends in Indiana Romance Writers of America. Plus, I'm on some writer Yahoo groups (you can join the loops for free), and the amount of information, support, and encouragement is amazing. I adore my writer friends. We really need each other!
Getting to know bloggers (like you, Connie) is great, too! I have found bloggers to be wonderfully generous people. They're like gold!
Thanks so much, Brenda, for coming on the blog today to share your story and your knowledge!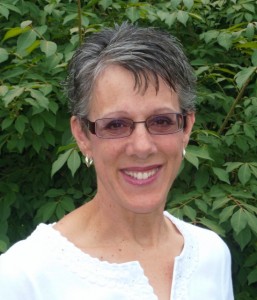 Contact Links for Brenda Maxfield:
Website:  http://www.brendamaxfield.com
Facebook:  http://www.facebook.com/AuthorBrendaMaxfield
Goodreads Author Page: http://www.goodreads.com/author/show/6570620.Brenda_Maxfield
Twitter:  https://twitter.com/BrendaMaxfield
Blog:  http://www.brendamaxfield.wordpress.com
Email:  contact@brendamaxfield.com